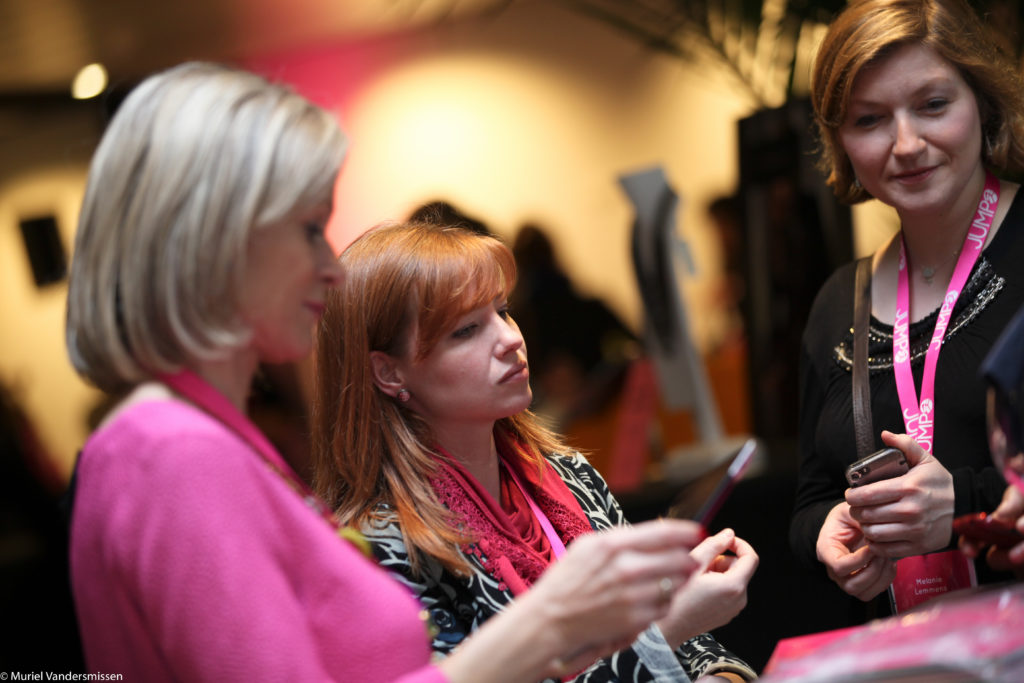 Brussels
JUMP Forum in Brussels
& Women at work Award
JUMP Forum in Brussels
From good intentions to great performances: Putting gender equality at the heart of change
21st of March 2017 at Vlerick Business School
Don't miss the biggest one-day event on gender equality at work and advancing women's careers.
The JUMP Forum combines a full-day of learning with International speakers and visionary experts on the latest trends in gender equality, Skill-building workshops for your personal and professional lives and Best practices and dedicated seminars for HR or Diversity leaders. The JUMP Forum is also a great opportunity to expand your network with many experts and participants.
JUMP is not just about helping women succeed but about creating a culture that values equality and the talents offered by women AND men.
Discover programme here
The Wo.men@Work Award Ceremony rewards the executive manager who works hardest to achieve gender equality at work. Who will win the award for corporate ambassador of gender equality this year? Join us at this exclusive ceremony (18:30 – 21:30 after the JUMP Forum).
The ceremony includes: a keynote speech by Bill Proudman, shared company practices, candidate interviews and the award, followed by a networking walking dinner.
---