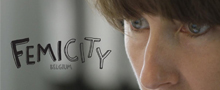 FEMICITY
EVERYDAY SEXISM FEMICITY FROM ARCHIURBAIN
Sous le nom FEMICITY se retrouve l'ensemble des activités audiovisuelles que Les Délires Productions ont mis en place durant la saison 2018-2019 pour honorer la femme architecte, la femme créative, la femme travaillant dans l'immobilier au sens large du terme. Dès le 4 septembre 2018, Archi Urbain consacrera l'ensemble des 39 émissions de sa 13ème saison à la femme belge dans l'immobilier.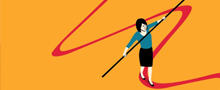 Women's voices are judged more harshly than men's
EVERYDAY SEXISM JOHNSON | THE ECONOMIST
"IN A WORLD…", a film from 2013, is about, of all things, the voice-over industry—specifically, the warm, masculine voices that lend a ponderous authority to film trailers and advertisements. Lake Bell, an actor, plays the daughter of a legendary voice-over man; she wants to break into the industry herself, ...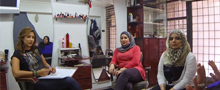 La réalisatrice Myrna Nabhan donne la parole aux habitant·es de Damas
SOLIDARITY FANNY DECLERCQ | MAGAZINE AXELLE
Et si on arrêtait de se mentir ? Et si le chemin pour arriver là où nous voulons ne dépendait que de nous ? Dans "How women rise"(Hachette Books), Sally Helgesen, experte en leadership aux Etats-Unis nous invite à vaincre nos mauvaises habitudes afin d'atteindre nos objectifs professionnels.