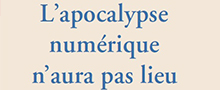 L'apocalypse numérique n'aura pas lieu
FORMUM JUMP PARIS Guy Mamou-Mani | L'Observatoire
Un livre passionnant et salutaire. Guy Mamou-Mani vient de publier son coup de gueule et ses espoirs avec ce livre à la fois précis, visionnaire et engagé, qui fait le tour de la question de la société confrontée à la vague de fond du numérique.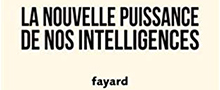 SUPER COLLECTIF - La nouvelle puissance de nos intelligences
FORMUM JUMP PARIS Émile Servan-Schreiber | Editions Fayard
Le QI d'un groupe est corrélé à sa proportion de femmes. Dans son dernier ouvrage, Émile Servan-Schreiber, docteur en psychologie cognitive, met en lumière l'impact des femmes sur l'intelligence collective. Et s'appuie pour cela sur une étude scientifique menée par le MIT et l'université de Carnegie Mellon sur le QI du groupe. Dans ce livre, il expose sa colère et ses espoirs.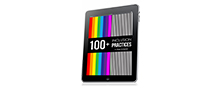 100+ INCLUSION PRACTICES
FORMUM JUMP PARIS THAIS COMPOINT | DECLIC INTERNATIONAL
MAKING INCLUSION HAPPEN IN EVERYDAY LIFE "Yes, driving inclusion and diversity is a must in today's world. I get it. But what am I supposed to do concretely?" To answer this recurrent question from business leaders, Thais Compoint, a multiple award-winning global specialist in inclusive leadership, collated more than 100 inclusion practices in this unique eBook.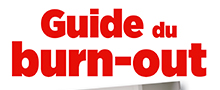 100+ INCLUSION PRACTICES
FORMUM JUMP PARIS ANNE EVERARD | Albin Michel
C'est une maladie encore méconnue mais de plus en plus fréquente : un véritable crash qui abolit tous les repères et dont on ne se remet pas seul.