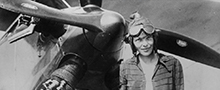 Une héroïne de l'aviation
BOOKS Michel André | BOOKS.FR
Amelia Earhart est la plus célèbre aviatrice de l'histoire. Elle fut la première femme à survoler l'Atlantique (comme passagère), en 1928, et la première à le traverser aux commandes d'un appareil, en 1932 – c'était la deuxième traversée en solitaire après celle de Charles Lindbergh. Elle est aussi la première femme à avoir survolé les États-Unis d'une côte à l'autre d'une seule traite, et la première personne qui a volé sans escale de Los Angeles à Mexico, de Mexico à Newark et de Hawaii à Oakland. Bien d'autres aviatrices de ces temps héroïques ont établi des records de distance, de vitesse ou d'altitude ...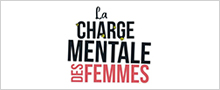 LA CHARGE MENTALE DES FEMMES ET CELLE DES HOMMES : MIEUX LA DÉTECTER POUR PRÉVENIR LE BURN-OUT
BOOKS AURÉLIA SCHNEIDER | PSYCHOLOGIES
Le concept de « charge mentale » a surgi dans nos vies avec la force d'une évidence jusque-là dissimulée. Il semble caractériser mieux qu'à toute autre époque les femmes d'aujourd'hui, obligées de penser à tout, même à demander de l'aide… Organisation de la vie domestique, de la vie au travail, gestion des repas, des courses, des vacances, des réunions, des plannings, accélération et compression du temps …
RAGE BECOMES HER: THE POWER OF WOMEN'S ANGER
BOOKS SORAYA CHEMALY | GOOD READS
A transformative book urging twenty-first century-women to embrace their anger and harness it as a tool for lasting personal and societal change. Women are angry, and it isn't hard to figure out why. We are underpaid and overworked. Too sensitive, or not sensitive enough. Too dowdy or too made-up. Too big or too thin. Sluts or prudes. We are harassed, told we are asking for it, and asked if it would kill us to smile. Yes, yes it would. Contrary to the rhetoric of popular "self-help" and an entire lifetime of being told otherwise, our rage is one of the most important resources ...