The JUMP Forum is an annual event in Brussels, Paris & Lyon dedicated to boosting
gender equality at work and advancing women's careers.
June 1, 2017
L'égalité professionnelle: dépassez les bonnes intentions!
---
Malgré de bonnes intentions et la multiplication d'initiatives pour développer l'égalité professionnelle, les résultats dans les organisations sont insuffisants. Il est évident que les bonnes volontés ne suffisent plus, tant les écarts demeurent importants entre femmes et hommes dans le monde du travail, et tant les progrès sont lents.
L'intégration de l'égalité professionnelle dans le quotidien des organisations nécessite d'aller plus loin que la mise en place d'une politique de mixité, de quelques objectifs de diversité ou encore de formations ponctuelles. Il s'agit ici d'un enjeu de transformation profonde des organisations et d'évolution des mentalités pour ancrer l'égalité femmes-hommes dans la culture des entreprises et faire émerger chez chacun une vraie responsabilité sociale. C'est en plaçant l'égalité femmes-hommes au cœur du changement que nous parviendrons à transformer ces bonnes intentions en résultats concrets et durables pour une meilleure performance économique et sociale.
Hosted by
Knowledge partner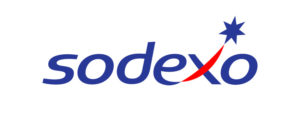 Venue
Sodexo
Centre de Conférence Etoile St Honoré
21-25 rue de Balzac, 75008 Paris
FORUM Paris 2016 in Figures
Programme under construction
We thank our partners
PARTENAIRES INSTITUTIONNELS

Forum 2016

Forum 2016